Mountain Biking
The off-road biker will find unique trail opportunities in Jackson County. The Black River State Forest has 34 miles of designated mountain bike trails. Trailheads can be found at Castle Mound and Pigeon Creek campgrounds and at the Smrekar and Wildcat cross-country ski trail parking lots. The trails take you through scenic pine and oak forests with terrain that will challenge you at every level. The Wazee recreational area provides nine miles of mountain bike trail – this trail follows the old Jackson county iron mine sites and provides breathtaking vistas of eastern Jackson County. Besides the designated trails, the Black River State Forest and Jackson County Forest have several hundred miles of forest and old logging roads, which are open to mountain bike travel and will give you a one-of-a-kind off-road experience. The Jackson County Forest and Black River State Forest provide approximately 100 miles of trails. One can go from Millston north to Lake Arbutus at Hatfield and from Black River Falls east to Pray. Trails are clearly marked and adjoin private lands.
Swimming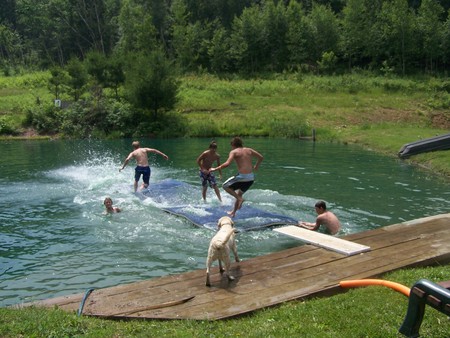 The Black River area has a beautiful Aquatic Center with a waterslide and inner tubes for the slides. This is great fun for the whole family. Right next to the water park is the Lunda Park and playground. The Aquatic Center is open daily from 11:30am-7:30pm from June through August. Sand play area with playground and sand volleyball court inside the pool area. Picnic shelters are available outside the pool area near the playground and fish pond for picnics.
Fishing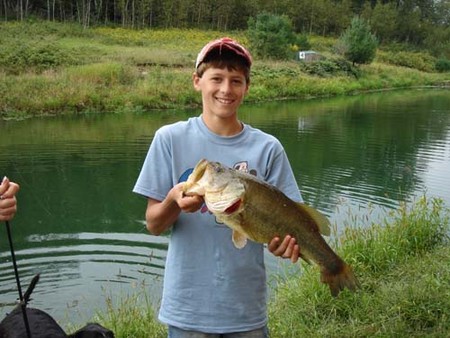 Jackson County features lakes and streams to accommodate a variety of fishing year-round. The Black River is well known for musky, walleye and smallmouth bass. Excellent summer and winter fishing can be found in both Lake Arbutus and the upper Black River Falls flowages. Merlin Lambert County Park provides boat access to flowages that hold large numbers of panfish, northern pike, muskie, and bass. If you like to fish for trout, our county has many gentle trout streams that hide feisty brook, rainbow and brown trout. Members can also fish any of our four ponds stocked with rainbow trout, hybrid panfish, and bass.
Hunting Land
Only members of our resort community can book an upland hunt in our fields for Chukar, Ring Necked Pheasant and Bob White Quail.
With approximately 200,000 acres of public lands and a bountiful supply of deer, it is not surprising that Jackson County is known as the "Deer Capital of Wisconsin." The Jackson County Forest and Black River State Forest provide a perfect habitat for deer, ruffed grouse, squirrel and wild turkey. Dike 17 and the Black River bottoms provide excellent waterfowl hunting for ducks and geese.
Cross Country Skiing
The Black River State Forest has 25 miles of the finest cross-country ski trails in Wisconsin. The trails are groomed for skaters and traditional skiers and provide a variety of skill levels, from beginner to expert. Forested, hilly terrain offering splendid scenic views combine with stretches of level landscape. Two candlelight ski events are offered each year. Jackson County's Wazee Park now provides 11 miles of un-groomed cross-country ski trails, just east of Black River Falls. The trails give the skier a beautiful view of Wazee Lake.
Snowmobiling
Jackson County has over 300 miles of groomed snowmobile trails, which connect to 500 miles of trails in surrounding counties. Connections can be made to every trail in the state.
Our trails offer the unique experience of varied terrain. On the west side of the county, the trails wind through forest and agricultural land. The rolling landscape is quite steep in places, which is characteristic of the "Coulee Country" of western Jackson County and certainly adds to the challenge. In eastern Jackson County the trails meander through heavily wooded areas and a gentler, more level grade.
Choose your path – the scenery is excellent and you will be sure to find well maintained trails which are groomed frequently, including weekends.
Motorcycling
The area's scenic roadways are a favorite for cruising on your bike. (Pheasant Ridge has private cabins with indoor & private parking).